If for any reason you are unsatisfied with a Crackaging product, simply return the unused portion to us within 30 days for a full refund. No questions asked.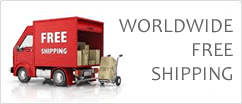 In 2009, Nobel in Medicine and Physiology was awarded to three scientists for their research on telomeres and telomerase. Researchers from UCLA found the extracts from Astragalus can boost production of telomerase, an enzyme that allows for the replacement of short bits of DNA, known as telomeres, which play a key role in cell replication and human aging.
A Chinese herbal called Astragalus has been used in China for over 2000 years. The extracts from Astragalus are made into various anti-aging supplements in China at affordable prices. These anti-aging supplements or herbal extracts are wildly used in China and East Asia for centuries.
Focusing on providing various anti-aging supplements, Crackaging.com is dedicated to being the best online store to buy Cycloastragenol, Astragaloside IV and other anti-aging supplements.
More scientific information:
* Nobel Prize 2009 about telomerase and aging
* UCLA study report about cycloastragenol and aging
* Discussion about cycloastragenol and aging
* Discussion about cycloastragenol and astragaloside IV